Today you can buy the red iPhone 7 and iPhone 7 Plus around the world.
A selection of retailers, networks and carriers have already released the red iPhone 7 and iPhone 7 Plus, while Apple is expected to put it up for sale later today at around 8AM PT (11AM ET, 3PM GMT).
You can buy the red iPhone in 128GB or 256GB versions – there's no 32GB model – but there's no extra cost compared to the other iPhone 7 colors available.
Image 1 of 6
Image 2 of 6
Image 3 of 6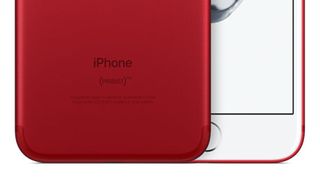 Image 4 of 6
Image 5 of 6
Image 6 of 6
The special edition red iPhone is released in collaboration with (RED), which is a global fund aiming to "bring the world a step closer to an AIDS-free generation". Apple has yet to reveal how much money from each sale will go to the charity, so we don't know how much buying a red iPhone will help the fund.
If you are planning to buy directly from Apple later today, the red iPhone 7 128GB version will cost $749 (£699, AU$1,229) while the larger storage size is $849 (£799, AU$1,379).
The iPhone 7 Plus in red will cost you $869 (£819, AU$1,419) for the 128GB or $969 (£919, AU$1,569) for the 256GB phone.
If you want to buy from another retailer, network or carrier, we'll be offering a selection of the best iPhone 7 and iPhone 7 Plus deals from retailers below as soon as their deals are confirmed, so keep you eyes peeled.