The iPhone SE is a year old now, and to mark the occasion EE has teamed up with Mobiles.co.uk to offer possibly the best deal we've yet seen for this handset.
The SE is, of course, the 'cheap iPhone' – offering as it does iPhone 7 build quality in an iPhone 5S-style form factor. It's the iPhone of choice for anyone who wants a cheap phone made by Apple that's not 'massive' in the hand.
Thanks to the voucher code 25IPHSE, you can get the 64GB version of the iPhone SE for free as it removes the regular £25 upfront cost.
The monthly fee after that is just £20.99 for unlimited minutes, unlimited texts and 1GB of data on the EE network. With Wi-Fi hotspots around the home, work, shops, restaurants and bars being so easily accessible nowadays, we think it's a workable amount for most users who would choose this phone.
How good is this deal? The cheapest iPhone SE deal out there is on the iD network and offers the same amount of data – 1GB – and a free upfront cost, for £19.50. That's £1.49 per month cheaper, but you only get the 16GB version of the phone with that deal.
The next best deal on the 64GB version costs £1.49 more than the voucher code deal at £21.50 a month, and only comes with 600 minutes and 5000 texts on the iD network. Compared to the best 1GB O2 deal with unlimited texts and calls, you're saving £126.
The cheapest price to buy the iPhone SE outright is currently £349 at John Lewis so with this deal you're effectively paying only £155.76 over the course of two years (that's £6.49 per month!) for your contract, which is brilliant value.
iPhone SE deal in full: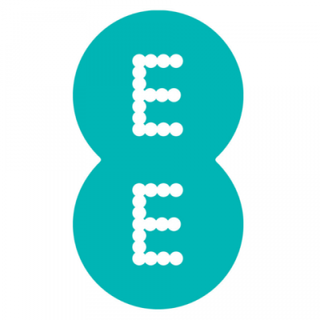 iPhone SE 64GB | £25 FREE upfront | Unlimited calls and texts | 1GB data | £20.99pm
Use the voucher code 25IPHSE to get an iPhone SE 64GB for FREE upfront. Then it's just £20.99 per month on EE for 1GB data and unlimited calls and texts. This is easily the cheapest way to get this phone on any network and ideal for anyone who doesn't need loads of data. Total cost over 24 months is £503.76.
Get this iPhone SE deal:   | Rose Gold| Gold
Voucher code: 25IPHSE

The iPhone SE rocks the classic iPhone look of the 5S, but it's a big upgrade over the older phone with the same camera as the critically-acclaimed iPhone 6S. The compact size has been a big hit for users not wanting or needing a massive screen. That saving is absolutely huge though!
If you're after a different handset, be sure to check out our extensive page.